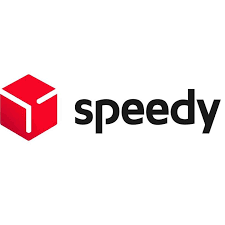 The delivery of products to the clients of Yana LTD is carried out by choosing a courier company and a precisely specified address of the client or office of the courier company SPEEDY.
TERMS OF DELIVERY:
Deliveries are made "to the office of Speedy" and "to the door" of the client on the territory of Bulgaria.
Prices:
| | | |
| --- | --- | --- |
| WEIGHT | From YANA Ltd. to the office of Speedy | From YANA Ltd. to the address of the client |
| Up to 1 kg | 3,35 | 4,69 |
| Up to 3 kg | 3,35 | 5,69 |
| Up to 6 kg | 4,79 | 8,78 |
| Up to 10 kg | 5,98 | 10,82 |
| Up to 20 kg | 10,97 | 16,32 |
"SPEEDY" delivery prices include VAT and depend on the monthly fuel fee and the volume of the shipment.
The prices calculated on the site are indicative based on the total weight of the order. For larger shipments, there may be a discrepancy in the calculated and actual delivery price.
Terms of delivery:
One to two working days after the day of the order, with an accepted and confirmed order by 14:00. Orders placed after the specified time are delivered one day later then the mentioned deadline.
Terms of payment:
Cash on delivery, which includes the value of the purchased goods + "Cash on delivery" fee, equal to 0.5% of the value of the order + the delivery price. The full amount is paid to the courier upon receipt of the goods.
The full terms of delivery can be found at www.speedy.bg